Saturday, October 7 • 1:30-4:30 pm
Visit Beloit and Downtown Beloit Association have collaborated to bring an exciting, new event to Beloit! The 2017 Sip & Stroll is a wine tasting event that will be held rain or shine at 14 venues throughout historic downtown Beloit!
PLEASE NOTE:
You must start at the Vision Center (500 Public Ave.) to check in.
Bring your ID, you will need it if you order tickets in advance and to show proof of age before getting your wine glass and wristband.
When leaving a tasting venue, your glass must be empty.
You will be given descriptions of the wines and a map at check-in.
Wine Tasting Venues:
Attic Quilts
Beloit Fine Arts Incubator
Chic & Unique Clothing & Furniture Boutique
Flying Pig
Jewelry by Christopher
Northwoods Premium Confections
Pizzazz
Porch
Rindfleisch Flowers
Stanton Shoes
Tin Dog Records
Turtle Creek Bookstore (Barnes & Noble)
Upperclass Awards, Apparel & Gifts
Villager Gallery & Framing
Tickets are $25 in advance (online only) or $30 at the door.
Tickets are limited and are expected to sell out, so purchase yours today!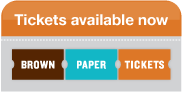 Thank you to our sponsors: Gateway Community Bank, Walnut Creek Awards & Promotions, WCLO Janesville, WJVL Janesville, Badger Spirits Ltd.